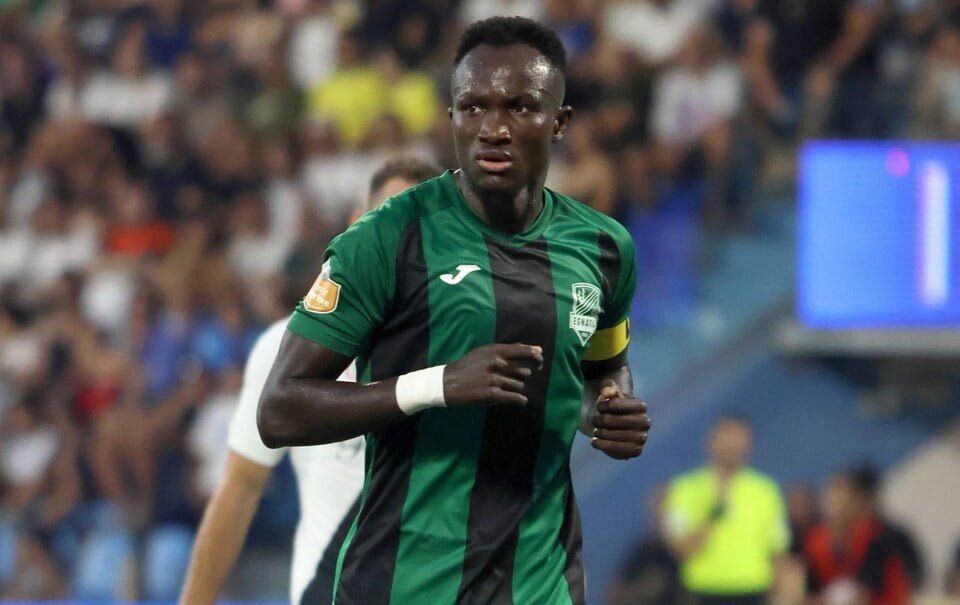 In a devastating turn of events, the football world mourns the untimely passing of Ghanaian striker Raphael Dwamena, aged 28, who tragically collapsed on the pitch during a match between Egnatia and Partizani in Albania on Saturday.
Despite immediate intervention from specialist doctors, Dwamena could not be revived, as confirmed by the Albanian Football Federation (AFL). The cause of his death remains undisclosed, but Dwamena's history of heart issues casts a somber light on his promising career.
Dwamena's journey was marked by resilience and challenges, notably a failed move to the Premier League in 2017 when Brighton and Hove Albion sought his talents for £10 million. The deal with FC Zurich fell through after he failed a medical examination, revealing underlying heart concerns.
In 2020, Dwamena faced another setback when diagnosed with a pulmonary condition, leading to successful heart surgery. Undeterred, he returned to the field, notably collapsing during a 2021 cup match in Austria but making a remarkable recovery, reportedly with an automatic defibrillator implanted.
The tragic incident in Albania, prompting the abandonment of the match and the postponement of all scheduled games in the country, highlights the fragility of life in the world of sports. The AFL expressed profound condolences to Dwamena's family and Egnatia club, acknowledging the profound impact of the loss on the Albanian football community.
Ghana Football Association (GFA) president Kurt Edwin Simeon Okraku conveyed heartfelt condolences, praising Dwamena's service to the nation. Dwamena, earning nine caps and scoring two goals for Ghana, demonstrated unwavering commitment and class on the international stage.
Dwamena's career spanned various clubs, including Levante in La Liga and a loan spell at Real Zaragoza. Both clubs issued poignant statements, with Levante expressing deep sorrow and assuring that his legacy within the club would endure. Zaragoza mourned the loss of a former player, stating that Dwamena would forever remain in the hearts of their fans.
As the football community grapples with this profound loss, the memory of Raphael Dwamena will endure, leaving an indelible mark on the sport he loved. May he rest in peace.