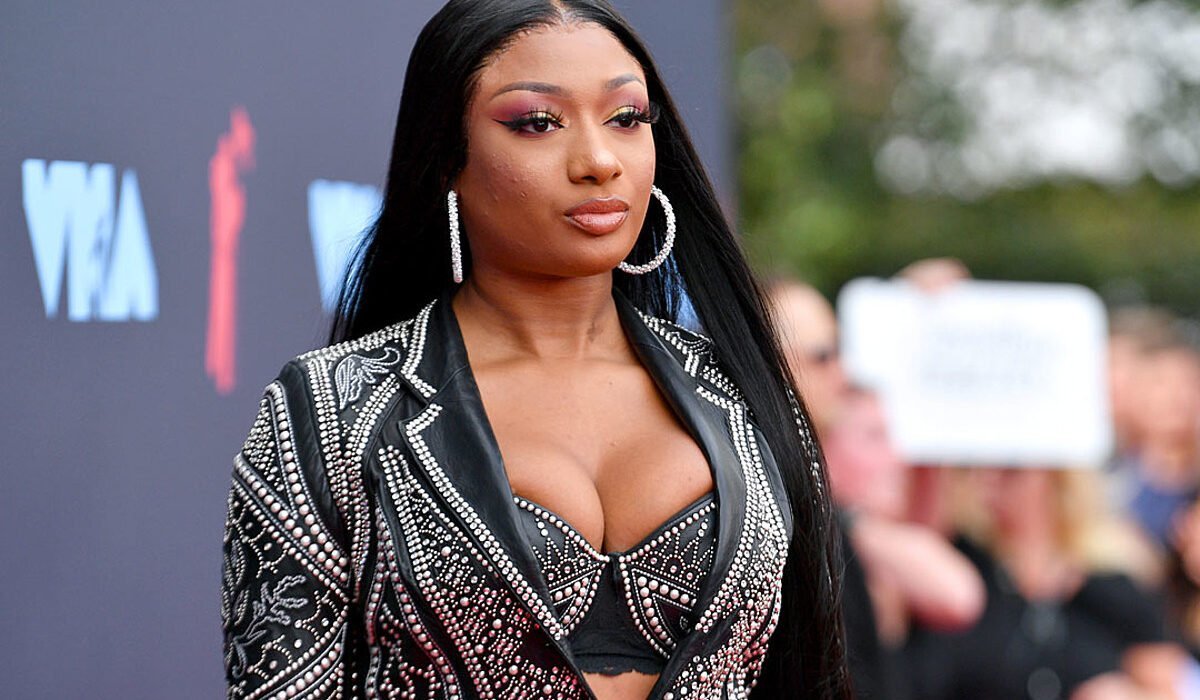 Megan Thee Stallion has made a powerful solo comeback with her latest single, "Cobra," which not only showcases her musical prowess but also lays bare her vulnerability and personal struggles.
This release marks the first time the three-time Grammy winner has unveiled an unaccompanied non-soundtrack single since the legal case involving Tory Lanez, who was sentenced to 10 years in prison for shooting her in July 2020. "Cobra" is not just a song; it's a deeply emotional and revealing journey through Megan's thoughts and experiences.
The track's accompanying video, directed by Douglas Bernardt, is laden with serpentine symbolism, with Megan physically "shedding" her skin during the video's narrative. The music, enriched by rock guitars, provides a dramatic backdrop to the Houston-based artist's poignant lyrics.
In "Cobra," Megan Thee Stallion offers a raw and candid glimpse into her life. She reflects on her battles with suicidal thoughts and alcohol abuse, delivering lines like, "At night, I'm sittin' in a dark room thinkin' / Probably why I always end up drinkin' / Yes, I'm very depressed / How can somebody so blessed wanna slit they wrist?" This level of vulnerability has struck a chord with her fans, who have praised her honesty and courage.
Amid the revelations, one particular confession that her ex-partner cheated on her within her own home has generated a significant social media response. Megan raps, "Pulled up, caught him cheatin', gettin' his d–k sucked in the same spot I'm sleepin' / Lord, give me a break, I don't know how much more of this s–t I can take." The song's release has led her fans, known as Hotties, to speculate that the ex-partner in question is Pardison "Pardi" Fontaine, a Grammy-winning rapper and songwriter who was in a relationship with Megan from 2020 until early 2023.
Pardi seemed to respond to the allegations of infidelity on his Instagram Story by sharing a meme featuring Future saying, "It's an evil world we live in," followed by an image of Tristan Thompson laughing. He also restricted comments on his main feed.
Megan's willingness to share her innermost feelings and experiences through her art has garnered her a wave of support from fans who recognize the courage it takes to open up about such personal and emotional subjects. This song serves as a reminder of the power of music to connect artists and their audiences on a deep and emotional level.