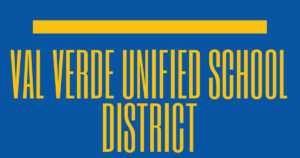 A Black school police officer, Zuriah McKnight, residing in Corona, has initiated legal action against the Val Verde Unified School District and its police department. McKnight alleges that he has been a target of racial discrimination and harassment, with the case filed in Riverside County Superior Court. The complaint claims that the defendants violated the California Fair Employment and Housing Act through racial discrimination, retaliation, and failure to prevent harassment, discrimination, and retaliation. Additionally, it alleges violations of the California Family Rights Act through interference and retaliation.
The allegations detailed in the complaint are deeply troubling. McKnight claims that he was subjected to derogatory comments by employees of the district and the police department, including references to the Black Lives Matter movement and an African American dinner at a school. Chief of Police Mark Clark is alleged to have made insensitive remarks, such as asking McKnight if he was simply going to "eat fried chicken" when he declined a bagel.
The legal action seeks financial damages exceeding $25,000. Thus far, Val Verde Superintendent Michael McCormick, school board President Matthew Serafin, and Chief of Police Mark Clark have not responded to requests for comment on the matter.
The Val Verde Unified School District, which oversees 22 schools in Moreno Valley and Perris, serving approximately 19,000 students, became the first and only school district in Riverside County to establish its own police force with a 4-1 vote by the school board in late 2017.
At a news conference, Zuriah McKnight expressed his commitment to serving the community and its youth when he joined the police department. This lawsuit highlights the importance of addressing allegations of racial discrimination and harassment within educational institutions and law enforcement agencies, as these issues continue to be of concern nationwide.