Culture
World
The Fayetteville Observer Launches 2024 Future Black History Makers Awards, Nominations Open for Outstanding Elementary and Middle School Students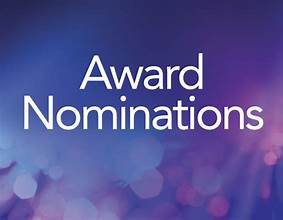 The Fayetteville Observer has unveiled its prestigious Future Black History Makers awards for 2024, once again inviting nominations from the public. This program, initiated in 2023 as a tribute to Black History Month and in collaboration with Cumberland County Schools, seeks to celebrate and recognize the accomplishments of 28 exceptional students who are poised to make a significant mark on the world.
The students eligible for these distinguished awards have demonstrated excellence in various fields, including academics, sports, artistry, kindness, and humor. Notably, this year, the nominations have been extended to include both elementary and middle school students, showcasing a commitment to spotlighting talent at an even younger age.
If you wish to nominate a young and promising individual for the Future Black History Makers awards of 2024, here's how you can participate:
How to Nominate:
To submit your nominations, please visit https://bit.ly/FBHM and complete the nomination form.
Eligibility Criteria:
Students eligible for nomination must be enrolled in elementary or middle schools within the Cumberland County public school system. Feel free to nominate more than one student if you believe they meet the criteria.
Nomination Deadline:
Nominations must be received no later than 11:59 p.m. on Sunday, November 12.
Can You Nominate a Family Member or Your Own Child?
Yes, you are encouraged to nominate family members or even your own children if they meet the eligibility requirements.
Notification and Announcement:
The honorees of the Class of 2024 will be notified of their selection no later than the second week of December. The official announcement revealing the 28 Future Black History Makers of 2024 will be made on Thursday, February 1, at fayobserver.com. Subsequently, their profiles and photographs will be featured both online and in the printed edition of The Fayetteville Observer throughout the month of February.
As the Future Black History Makers awards program for 2024 commences, The Fayetteville Observer eagerly anticipates the discovery and recognition of extraordinary young talents, determined to make a lasting impact on history.